Metal roofing Contractors in Oklahoma City OK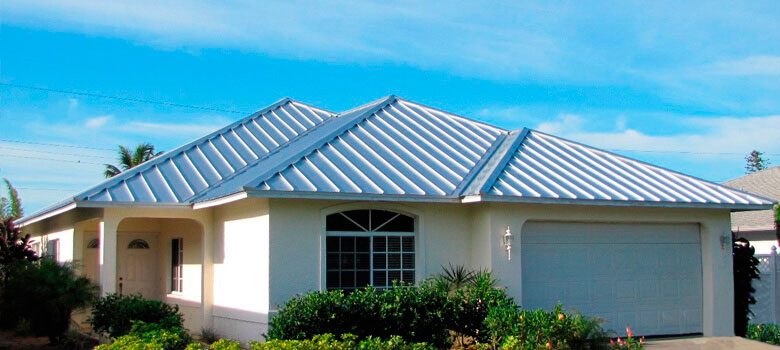 Over 13 years we've been working with metal roofing systems, making us experts in the handling and installation as Metal roofing Contractors in Oklahoma City OK. If you have a project that needs roofing our team is equipped to handle all the specifications your design requires to be constructed with superb results.
Compared to other systems we highly recommend metal roofing since it has a long list of benefits that will come in handy when looking ahead of a construction work. Tile and shingles have nothing when compared to metal roofing systems; the durability these roofing systems have are truly above and beyond expectations. Metal roofings are resistant to all the hazards nature can give you such as rain, wind, hail, snow and most impressive fire; metal roofs are Class A products that resist high temperatures.
As well trained and knowledgeable Metal roofing Contractors in Oklahoma City OK we are able to hand in your result with optimal outcomes; taking extreme safety measures to keep our employees and you safe from day one until we completely satisfy your requests. What sets us apart from our competitors is that we are certified to deliver superb installation processes that serve as warrant to your future concerns.
Metal roofing systems are able to save you time and money! Since they are light on weight, transportation and installation becomes an easy job. But did you also know that metal roofing help maintain energy? Yes! Metal roofing is also energy efficient when properly installed; its insulation properties serve as proof that your insides will be always warm and dry.
Whether you are looking for a roofing option for your commercial or residential property Pancho's Roofing are your top Metal roofing Contractors in Oklahoma City, our certified staff is ready to tackle and rightfully handle all your roofing issues, form installation, repair and replacement. Call us now for more information and get the free estimates available!
Get a Free Estimate
---
More Services