Metal roofing Contractors in Dallas TX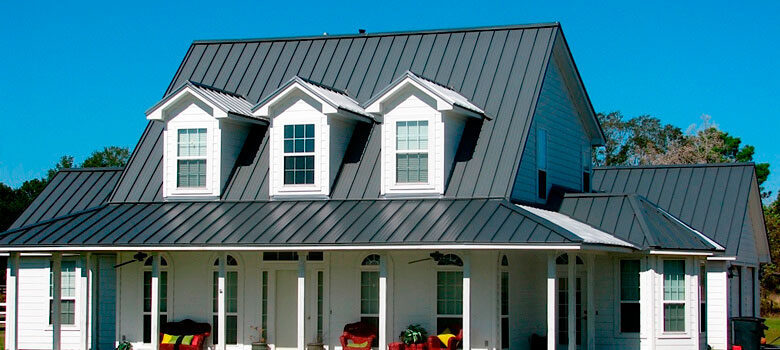 Do you want a roof that has more than 40 years of life expectancy?! We know you do, so our team at Pancho's Roofing is available as Metal roofing Contractors in Dallas TX. As we've been working for over 13 years until today no detail has been overlooked or expectation has not been met. Our well set of satisfied customers guarantee you for future projects that we are your top choice as roofing contractor.
Light, durable and resistant. These are the main properties metal roofing has to offer for you; in comparison with other roofing systems like tile, metal roofing is lighter by 100% by only weighting from 50 to 100 pounds per square feet. The durability of these roofing systems has no parallel since even the manufacturer's warranties come for over 50 years of warranty. Resistance! Metal roofing are resistant to all the damages nature might throw at it, from rain, wind, hail, snow and fire; metal roofs are Class A fire retardants so you don't have to worry about that either.
As accomplished Metal roofing Contractors in Dallas TX we are able to deliver your result at high quality and in a certain period, saving you money and time from over other competitor. The installation processes is frequently quickly without compromising finishes; we fully understand that a perfect roof installation can make all the difference to the safety of your home and the preservation of the values inside it.
Your roof will be impeccable once Pancho's Roofing is through with all the specifications on your project. Did you also know that metal roofing helps you to save energy? Yes, that's right! Metal roofs have properties that comply with a healthy and energy efficient house or commercial property. Since it's a roof you don't have to be changing so often, it's practically maintenance free!
So if you are looking for Metal roofing Contractors in Dallas TX we are your certificate choice to pick. Our equipped team takes the necessary measurements and appropriate conditions to deliver only superior results.
Get a Free Estimate
---
More Services