Metal roofing Contractors in Austin TX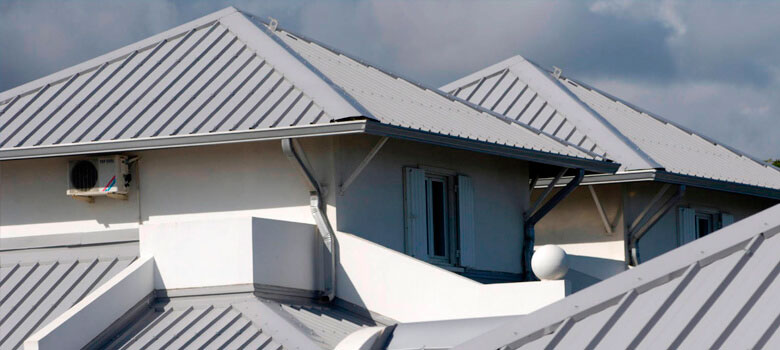 At Pancho's Roofing we are fully aware of what a roof means to your home and commercial property. Wouldn't you like that roof to be ultra resistant and warranted for life? As well trained Metal roofing Contractors in Austin TX we are able to advise you on the top choices to pick for your roofs, and that is metal roofing. With all properties to keep you safe it is our top choice to advice on the use.
Over the years metal roofing has become more popular and used, as certified installers we help our customers get what they most want out of installing metal roofing. When we compare metal roofing to other systems in the available market, we assure you that you won't regret your choice. When durability and maintenance are your worst worries then metal roofing is for you.
As Metal roofing Contractors in Austin TX , we can inform you that the main properties that keep metal roofing as our leading system are: durability, resistance and weight. When transporting and installing the a metal roof you are using less workman power and craft since it is lighter than other roofing systems. According to scientific tests and the warranty from all manufacturers a metal roof can live for over 50 years without having many issues. Its superb resistance makes it perfect to evade hail, snow, rain and fire!
Since its properties help transportation it will surely help delivering quality results in the best time possible. Our team of professionals are certified and well trained to deliver high quality results during installation or repair procedures. We are compelled to deliver great standards in all projects our customers hand in to us as Metal roofing Contractors in Austin TX
We are practical and straightforward when any problems may arise from day one until we finish. Your roof is in safe and professional hands at Pancho's Roofing; we are capable of taking all safety measures and precision cuttings your design or project might entitle.
So if you are looking for quality results Pancho's Roofing is your team to work with; our over 13 years of experience working with metal roofing comes in handy when you have specific requirements that not many in the business will be able to deliver thoroughly and detailed
Get a Free Estimate
---
More Services