Roofing Services in Arlington TX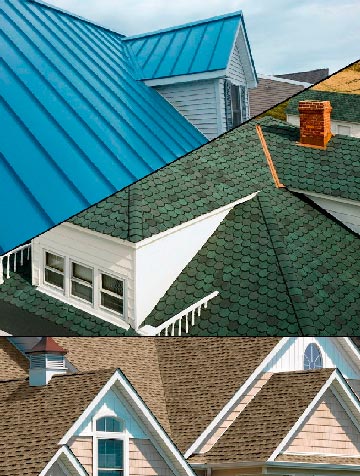 You have heard that it has been said, that your roof is the most fundamental part of your property- this is true. Nothing protects you from exterior elements such as rain, wind, or sun beams as good as a roof. Here at Pancho's Roofing we want to make sure you have an outstanding roof over your head- one you can always depend on- we offer high class roofing services in Arlington TX at competitive prices. Pancho's Roofing goes the extra length to ensure that your roof covers all of the qualities of what makes an excellent roof.
Through our roofing services in Arlington TX, our roofing contractors deliver roofing that is beautiful fully efficient, strong, resistant, and long lasting. We focus on delivering roofing solutions that will last through the years.
There is no roofing task too big or too small for our tea to handle. We are equipped with the best tools and products to handle all of your roofing installations or repairs with utmost quality.
We treat every roofing project as first priority where your satisfaction is more than just a guarantee. With Pancho's Roofing, your roof is in exceptional hands. We take great pride in the work we accomplish and it shows in the results that we offer.
Do you have a roof that needs repairs? Do you need a new roof? Are you in search for a roof replacement? The professional roofing contractors at Pancho's Roofing have your back. We never fail to meet the demands or expectations that are set out by our residential and commercial clients.
Pancho's Roofing can tend to all of your roofing needs with ease. Star saving money on roofing services in Arlington TX by working with the competent roofing contractors from Pancho's Roofing. Call us now to schedule your appointment with our team.
Our services
We are doing a couple of things you might be interested in

Residential Roofing
Pancho's Roofing Services is a full service residential building contractor. Our team is skilled and experienced and will take extra care to ensure your satisfaction upon completion of your project. We are the ultimate in versatility, quality and cost effectiveness.
Commercial Roofing
Pancho's Roofing offers a full array of services for any size customer. From manufacturing facilities to schools to small businesses, we have a solution for every building.

Kitchen Remodeling
You can expect design excellence, quality products, and personalized service from us. Our expertise and ideas will result in a kitchen, or other space that is perfect for you and your family.

Kitchen Cabinets Installation
We take pride in the quality of our materials and the wide selection we have to offer our customers. With such a variety of woods, finishes, colors, and designs, every customer is sure to find exactly the style they want for their kitchen.
Pancho's Roofing offers years of experience and guarantee the success of your project.
Contact us
About us
Here at Panchos Roofing our mission is to provide you with the highest quality service and the best materials at a reasonable cost. We specialize in residential roofing and have over 13 years experience.
We have the perfect roofing solution for your home. We're committed to helping you figure out what best fits your needs and budget. We're happy to answer all your questions and to give you a free quote.
Our experience is unparalleled and our craftsmanship second to none. Panchos Roofing is a "full service" roofing company, with thousands of roofing and rain gutter installations across Dallas Texas . Our re-roof projects have covered everything from asphalt shingles, wood shakes, tile roofs, standing seam metal roofs, roof coatings and single-ply roof systems, to a variety of services from roof maintenance, roof repairs, solar installations and rain gutters. Every client is treated with the "personal touch" that Panchos Roofing has become known for and our professional services are offered 24 hours a day, 7 days a week… No roofing project is too big or small.
We enjoy solving problems and creating solutions that benefit our customers.
Contact us